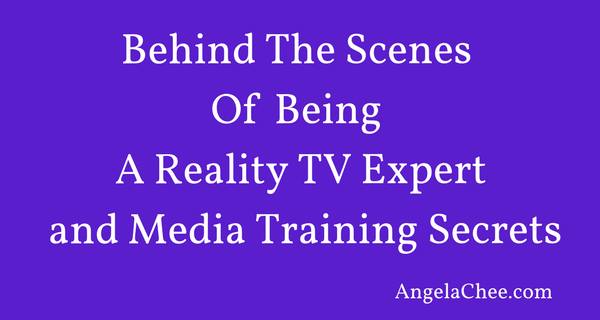 Lifetime's "The Pop Game" with Timbaland
Ever wonder what it's like behind the scenes of a reality show? Or want to know how to handle a media interview? Then you're in the right place. I'm the media mentor/expert for Lifetime's The Pop Game and wanted share some insider secrets and media tips you can apply to your business.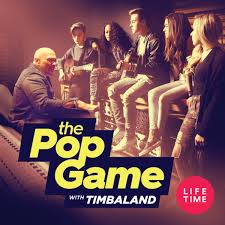 The Pop Game follows Grammy award winning producer/artist Timbaland who's helped create hits for artists from Justin Timberlake to Katy Perry to Jay-Z and more, as he works with five aspiring pop stars, all vying to be the next big thing on the charts. Only one will walk away with a record contract with his label.
But it takes more than just talent to be star. That's why Timbaland gathered guest artists from Nelly Furtado to Macy Gray, his team of writers, producers and mentors like me to put them to the test and teach them the skills they need to really shine and succeed.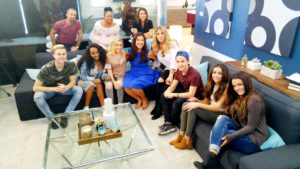 In this episode I get them ready for the media spotlight and a high profile interview! Before I was a coach for entrepreneurs and executives I was a news anchor and reporter and before that I was also an entertainment reporter/host so I understand how the entertainment industry works.
Here's a clip with the artists and their parents/managers at a mansion in LA.

The Pop Game Angela Chee Mini Clip from Angela Chee on Vimeo.
As Timbaland said trying to figure out the media on your own is not the best way to go, but that's why I'm here to support you on your journey. Whether you just want to feel more confident getting your message across, feel comfortable on camera or get more exposure I'm here to help.
Media Lessons For Your Business
Let's start with a few insights from my reality show adventure.
Media Lesson #1 : Always be ready, before you're ready.
If someone called you today to do an interview, or appear on a news show/podcast or even a reality show would you be ready? I know your first thought may be, "I'm not big enough yet!", "I'm not ready!".  You don't need to be famous.  You are big enough right now!  If you have a message to share, whether it's for you or your company, opportunities come up when you least expect them and you don't want to miss out because you feel unprepared.  It's always important to know who you are and be able to communicate what you do and what you stand for and be ready now.
Behind The Scenes: When the producers reached out to me I had no idea what "The Pop Game" was, all I knew is Timbaland and his team wanted me to be a media mentor for a group of upcoming young artists and the show would air on Lifetime.
They called about a week before Christmas. My family was in town. I was about to leave for vacation. I was just getting over a cold. And they needed me right away. It wasn't the perfect time, but I made it work.
Once you start putting yourself, your work and your message out there, opportunities will come up and timing will not always be perfect and you have to take advantage of them.
Media Lesson #2 It's important to make your words and messages count.
When you're doing any type of interview and especially reality TV, you usually don't have control over what ends of up getting quoted or aired so you have to make your words and messages count. It can be nerve-wracking anticipating what they are actually going to use.
For example, if you get interviewed by a news outlet for a taped interview, they may spend 30 minutes talking to you and only use an 8 second sound bite. A soundbite is a short clip from an interview-like a quote. Usually about 8-15 seconds.
What are you going to say in that 8 seconds that reflects you and your brand? Same with a print interview- what quotes will you end up making it to print? Even with a podcast, while that may be broadcast in it's entirety what are the key points you want to get across?   Or if you're in a live interview you won't get cut, but can you be clear and concise and answer all the questions for a 2-3 minute segment?
If you know who you are, what you stand for and what messages you are trying to share BEFORE the interview-whatever they use should be on point and authentically reflect who you are. That's why it's important for you as an expert or spokesperson for you and your brand to really get clear on who you are, your message, your mission  and your objective for that specific interview before you're in the spotlight.
Behind The Scenes: I spent all day with the artists and their parents , but obviously they couldn't put my whole media training workshop in the show. They only included a few highlights and where I have them do mock interviews to prepare for their big interview. Normally as a coach I do the mock interviews on camera and then give feedback. For the show we also had the managers do the interviews and to make it more challenging we switched them. But I was clear on what I wanted to convey and what I wanted them to get out of the training.
(This is where storytelling comes in, the producers highlighted the parts that were the most interesting to move the story along. While everything did happen and the show is not staged or scripted, what they focus on can affect the story and what viewers see).
Media Lesson #3 The key to mastering an interview is to be prepared. You have anticipate possible questions, even the difficult ones and then practice answering them.
By making a list of any potential questions, you won't get caught off guard and be better prepared to handle any situation that may come up.
You also want to know  your objective for the interview.  Is it to create buzz, promote your book, show off your personality, book more speaking gigs? Knowing your purpose for the interview will help you stay focused and leverage your exposure.
Behind The Scenes:   I loved working the teens and their parents. They were so eager and excited to learn.  We covered everything from envisioning their persona (how are they are perceived vs. how they want to be perceived), to preparing for different types of interview scenarios-from red carpet, to morning show live interview to taped interviews and more. We walked them through several scenarios and to make it even more challenging we had the managers ask them some more personal and challenging questions to see how they would react and handle the situation.
The key is to just prepare and practice.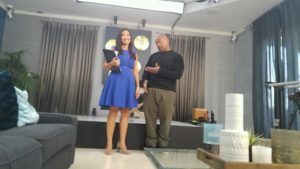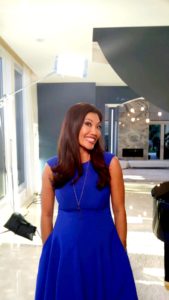 The challenge ended up being an interview with celebrity blogger Perez Hilton in front of a live audience. While you may never be in the hot seat with Perez Hilton, you may have other interview opportunities and get asked things you may not always know the answer to or want to answer, but you need to be able to anticipate what may come up.  You don't want to be caught off guard and say things that don't move your objective forward or reflect you and your brand effectively or positively.
Below the post is a FREE mini-worksheet to prep for any upcoming interview-in the media, on camera or in everyday life.  Getting clear on how you want to come across, what key messages you want communicate will not only help you feel prepared and confident, but will help you visualize what you want to achieve and keep you on track and on point if you're caught off guard or faced with a challenging interview.

Download it for your next interview experience.   Or if you need more  support book a one on one media training session with me.
There were a lot of other fun insider experiences in reality TV.  If you want to know more just ask below.  All the artists on "The Pop Game" Cravetay, Ian Grey, Grant Landis,  Ashlund Jade, Madyson Rose were super talented and I can't wait to see more from these young shining stars. The Pop Game airs on Fridays 10/9 c on Lifetime.
Get my pitch checklist + worksheet and create your plan for getting on TV
Here's to you and your voice,
http://angelachee.com/wordpress/wp-content/uploads/2017/04/Reality-TV-Expert.png
320
600
Angela Chee
http://angelachee.com/wordpress/wp-content/uploads/2016/02/angela-chee-logo-3.png
Angela Chee
2017-04-21 13:02:29
2017-04-24 12:18:28
Behind The Scenes Of Being A Reality TV Expert and Media Lessons For Your Business!