Get yourself booked on TV with the FREE 7 Point Media Pitch Checklist and easy step by step guide.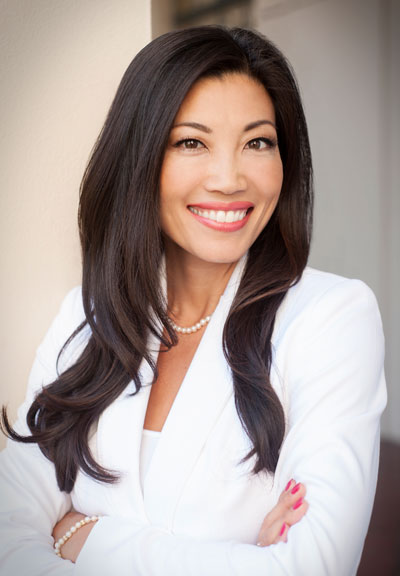 Hi, I'm Angela Chee. As a media/communication coach and speaker, I believe everyone deserves to be seen and heard.  I teach visionary leaders, entrepreneurs, executives, authors, and experts how to become YOU, Amplified!™ by owning your power and your voice.
I can help you feel confident, clear and connected and ready for any opportunity on-camera and off.  Be THE go to expert, whether you are speaking on stage, in the media, on-camera or in everyday life.
My mission is to help you speak up and step into the spotlight—so you can break through your internal barriers and realize you can be and do more than you ever thought possible.  Need a coach? Click here.  Need a speaker? Click here.  Need a host? Click here.
Create a "Media Momentum™ Effect" of limitless opportunities in the media and beyond

In our uber-connected world, combining mainstream media coverage with online buzz and video is the best way to go from unknown to industry star.
One media interview leads to the next. From one local station to its competitor to the national stage—soon the media may be calling you. Your confidence will grow as it becomes easier and easier to speak up, tell your story and share your message. In no time, you'll become an industry expert and a powerful spokesperson for your brand.
Let's amplify your visibility and fast track your success.
Build credibility, trust and buzz without expensive advertising
Attract new clients and sales without actually selling
Raise your brand's visibility while telling your story and sharing genuine insights
Attract media opportunities without pitching—and feel confident and prepared every time
Leverage your exposure so it leads to endless possibilities for you and your business
If this calls to you, check out my coaching services:

Create a press page that gets you noticed——and booked on TV! Download my free done-for-you template.