Host/Spokesperson/Voiceover Artist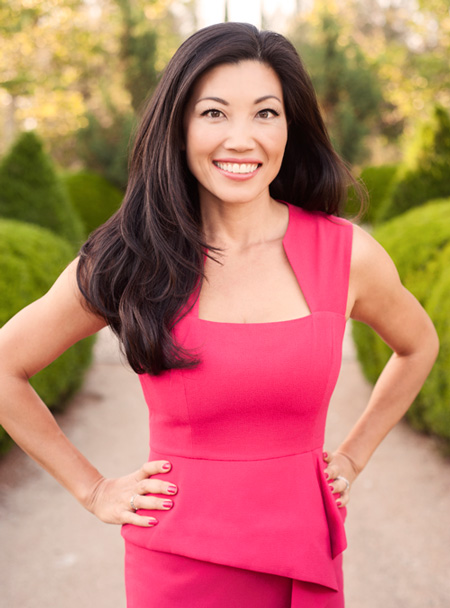 Angela Chee is an award-winning television host, spokesperson and voiceover artist. Angela has been a station host for NBC 7 San Diego and hosted shows for HGTV (Home and Garden Television), E! Entertainment, and The International Channel, and helped launch Entertainment Tonight China. She has also worked as an anchor/reporter for KNBC-TV and KCBS/KCAL-TV in Los Angeles and XETV-TV in San Diego.
Angela started her on-air career hosting shows for Channel One News (a national news network broadcast in high schools). She then honed her reporting skills at KMIR-TV in Palm Springs, and also worked as an anchor/reporter at KBAK-TV in Bakersfield. When she returned to her hometown of Los Angeles, she worked as a reporter/anchor at KCBS/KCAL-TV and KNBC-TV, covering everything from the Southern California wildfires and mudslides to the high-profile court cases of Michael Jackson and Robert Blake and other breaking news events and Hollywood headlines. As an entertainment reporter, Angela has covered red carpet premieres and award shows, and interviewed numerous celebrities. At XETV, she hosted "Fox In The Morning," a four-hour live daily news show.
Always up for new challenges, Angela has also made guest appearances in film and TV. You can see her in Blades of Glory and a variety of TV series including No Ordinary Family, Heroes, Shark, Medium, and Boston Legal.
As the Founder of TheZenMom.com, an informative and inspirational resource to help moms find peace and balance in their journey, Angela has been a contributor/host for Lifetime Moms, Momversation, HerSay, 30 Second Mom, and MomLogic.
Angela is a graduate of the University of California, Santa Barbara, with a BA in Communications and has also studied in China at Nanjing University and trained with the Groundlings Improv Comedy Group in Los Angeles.
Born on the East Coast and raised in Southern California, she is a first-generation Chinese American fluent in Mandarin Chinese. A mother of two, she's also a yogi and healthy foodie, and loves cooking, traveling, quotes and all things inspirational.
Commercial Voiceover Demo